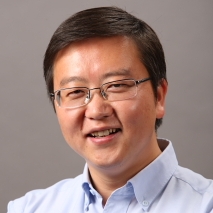 About Freeman Ding
Welcome to my blog! My name is Freeman Ding (Chinese name: DING, Feng).
I am currently a full time MBA student (candidate 2011) at the Haas School of Business in the University of California, Berkeley.  My two years MBA life started from August 2009.
Being a Chinese with engineering background, prior to MBA I was based in Shanghai, China and worked as a Product Manager in a global telecommunication equipment provider.
In personal life, I have broad interests, including technology, business, culture, history, society…
If you are using a RSS reader such as Google Reader, you could subscribe this blog using the feed:
http://feeds.feedburner.com/FreemanDingBlog
Or, you could subscribe by Email, which means a new email will be delivered to you if I have published new blog content on that day.  No new content, no email for you.  Either you can just enter your email address in the "Subscription" section of the left column, or you can visit this page to subscribe by Email:
http://feedburner.google.com/fb/a/mailverify?uri=FreemanDingBlog
I also have a Chinese blog at:Â  www.FengDingCN.org
Please feel free to leave comments on my blog, or use the "Contact me" page to send private email message to me.
Thanks.